Remember the High School Academics and Athletics Reception tonight, Monday, April 19th at 6:30.

Baseball games at Binger-Oney scheduled for today, Thurs 4/15, have been cancelled due to rain.

There is No School again on Friday, April 16th! Enjoy your weekend, and our last Snow Day, as we continue to approach the end of this school year!

RECALL message and request for return of mobile hot spots issued by the school: If you were issued a hot spot by the school to use for distance learning, please read the important message from our Superintendent in the link below:
https://www.ninnekah.k12.ok.us/article/437634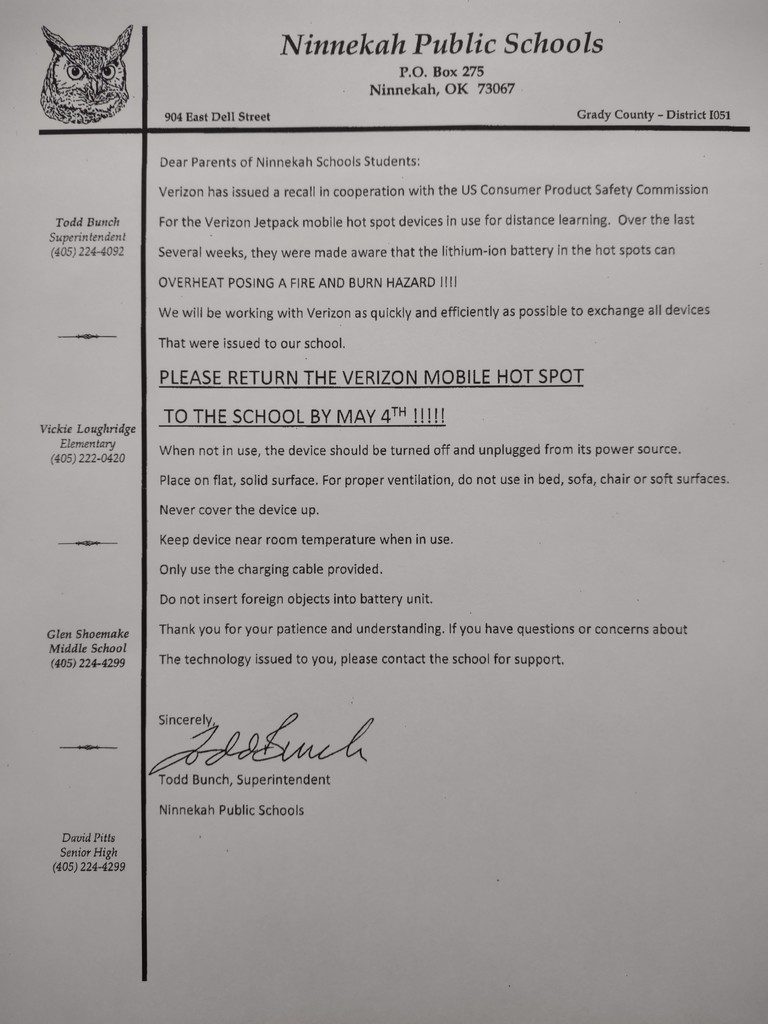 The Baseball games scheduled to be played at Ninnekah today, Tues 3/23, have been cancelled due to the field being too wet to play.



Reminder: There is no school Friday, March 12 and Spring Break is March 15-19. Classes resume Monday, March 22. Enjoy your spring break Owls!

Only the softball games are cancelled today, Thurs 3/11. Baseball games are still being played.

Due to players out with stomach bug and unseen circumstances we have to cancel today's game. Sorry for the inconvenience. We will practice today at 2:30 for the girls that are here. Thanks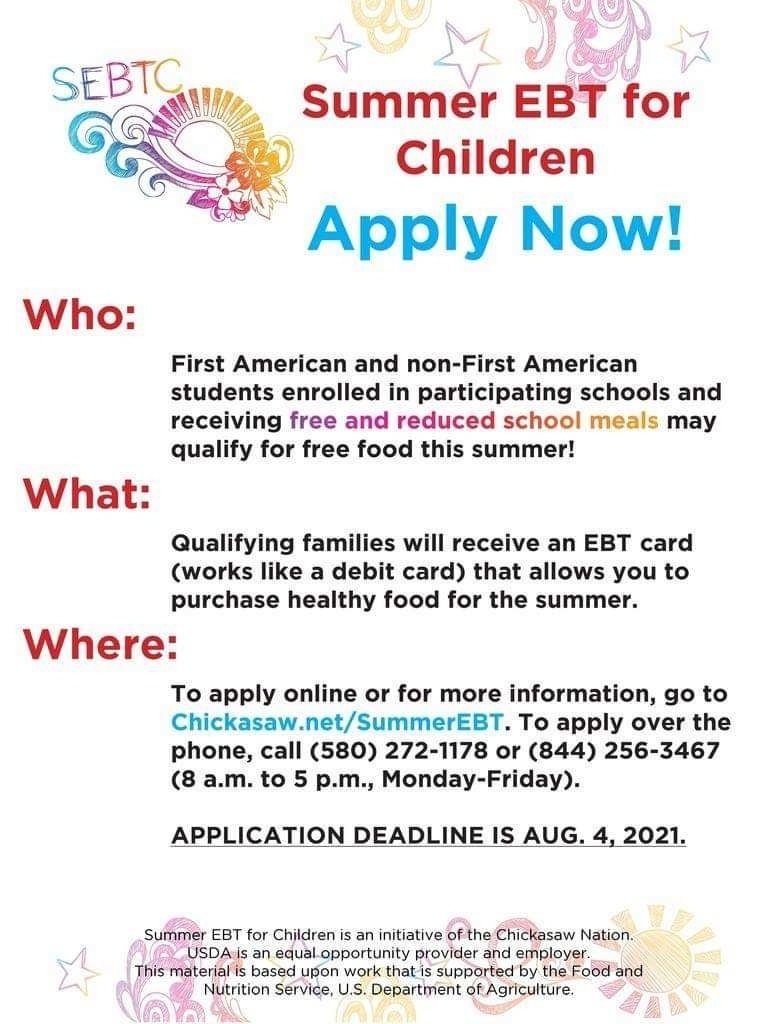 Remember there will be No School on Friday, 3/5, due to Parent/Teacher Conferences this week. Enjoy your long weekend, Ninnekah!

Today, Tues 3/2, is a good day for a burger from Interurban in Chickasha! $1 from every burger sold today will go to the Ninnekah Junior Class for Prom 2021! Thank you to Interurban, parents, and community members for supporting our students and school!

Events for Tues, 3/2: Elem "Sleep Book" Dr Seuss day; Seniors take ACT; Juniors Interurban Burger Day; Grady County Stock Show; Virtual Parent/Teacher Conferences this week - contact the teacher or office to schedule a phone call or email!

Ninnekah Local Livestock & Ag Mechanics Show is Saturday, February 27th!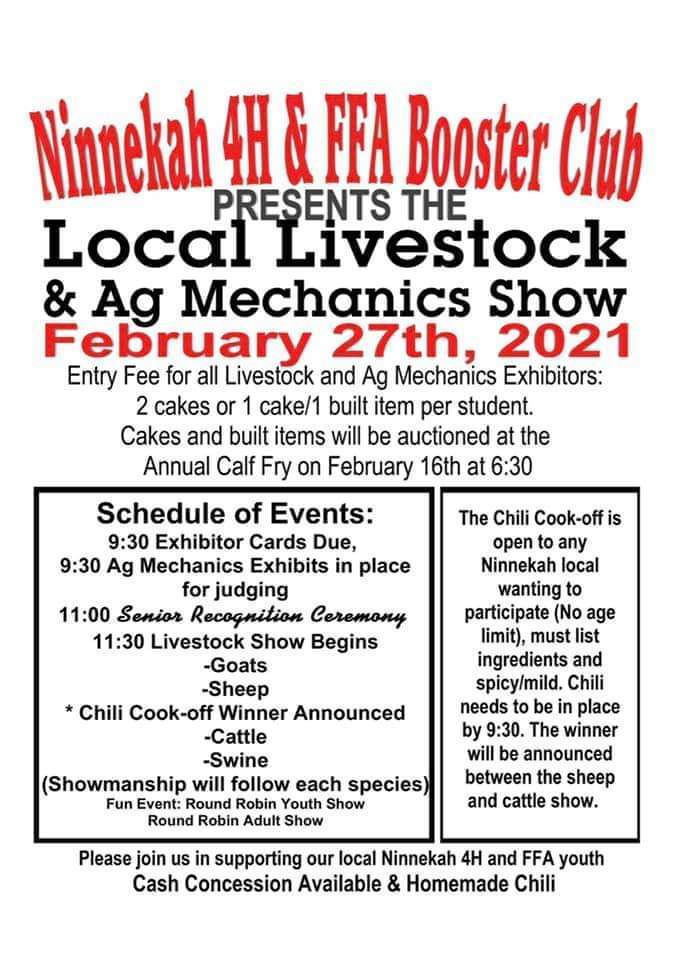 Final score: Cheyenne 51 and Ninnekah 39 Congratulations to both the Girls and Boys basketball teams as their seasons come to a close. It was a good run!

49-37 with one minute left

It's 45-37 with 2 minutes left in the game

It's a close game at 36-32 with six minutes left!

We're down by 2 at the end of the 3rd Qtr at 32-30!