Free breakfast and lunch pick up starts this week, Mon-Thurs, 10:30-12. It is available to any child up to age 18, even if do not attend Ninnekah. Please complete online form at top of website. Some limited delivery. Please call 405-224-4092 for more information.

Attention boys planning to play JH or HS basketball: Coach Dedmon, Ninnekah's new boys coach, wants to meet on Friday, May 14th, at 3:00pm in the gym. Come if you can!


We made it, Ninnekah! School is out for summer! Thank you to all of our students, parents, teachers, and staff for making this a great school year!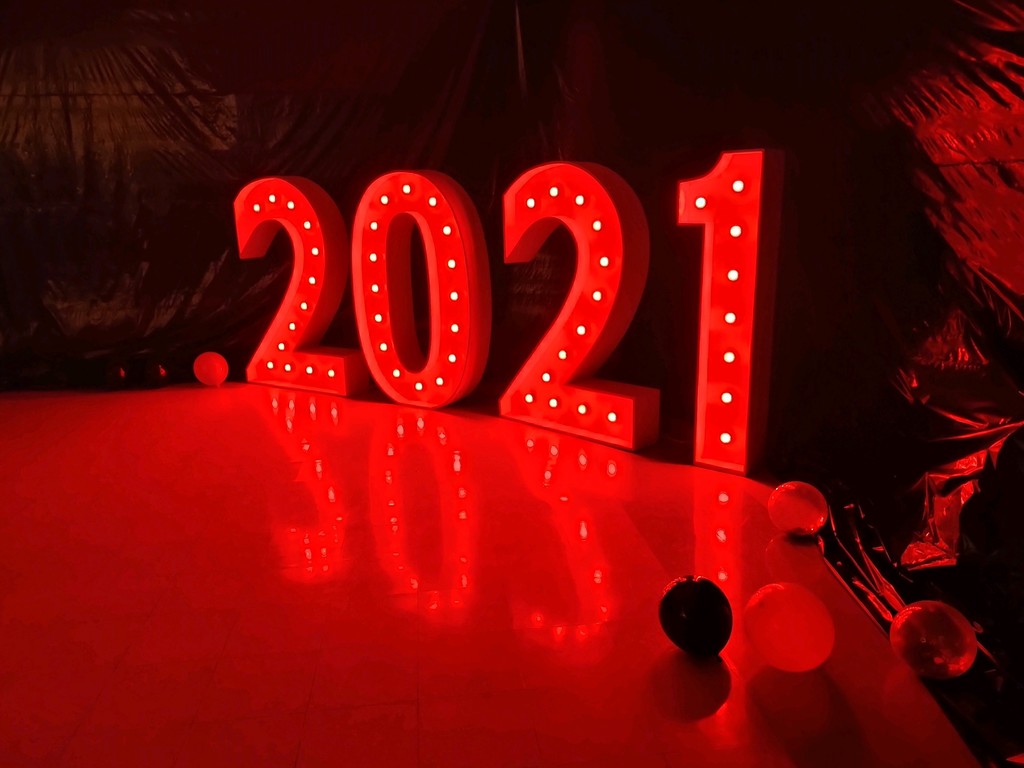 Graduation live stream is provided and found at the Ninnekah Public School Foundation Facebook page, Twitter, and You Tube channel! Thank you to our Foundation for your support and services!


The Ninnekah High School Senior Class of 2021 will be holding its commencement tonight, Tuesday, May 4th, at 7:00pm, at the Chickasha HS Activity Center. Congratulations to all of our 2021 Graduates! We are proud of you!

Don't forget the FFA Banquet tonight, Monday, May 3rd, at 6:00pm!

Parents Night Out fundraiser for Ninnekah Archery is approaching! Please sign up by Monday May 3rd. See flier for details.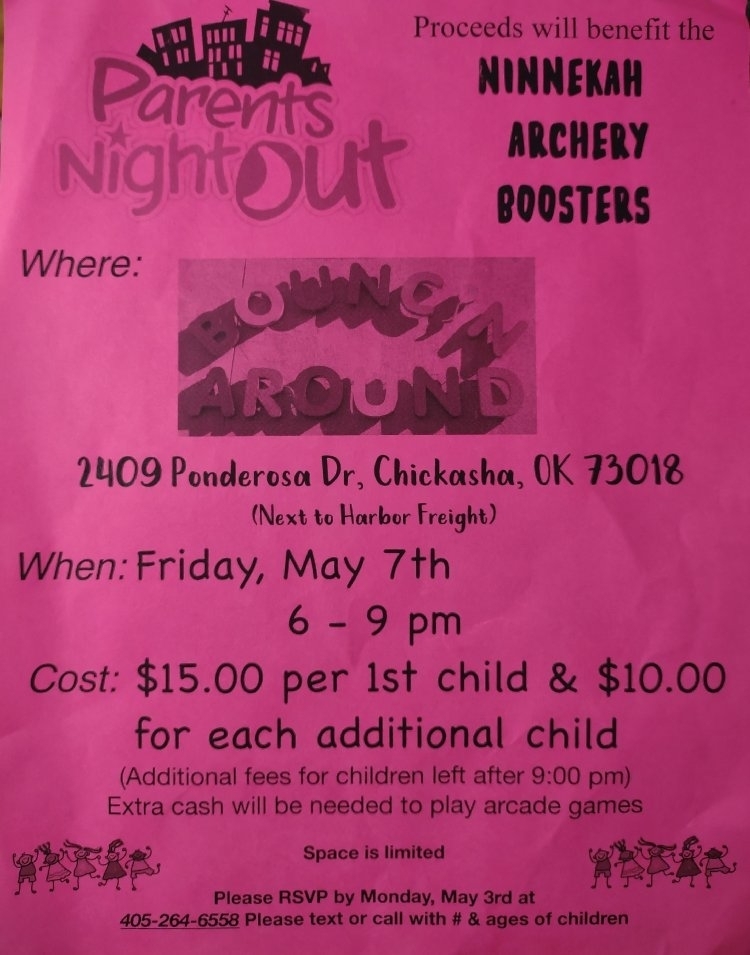 Junior High Athletic Awards ceremony will be tonight, Monday, April 26, at 6:00pm in the cafeteria. All Junior High athletes are expected to attend. Cake, cookies, and drinks will be served.

Join us for the Baccalaureate Service and reception tonight, Sunday, April 25, at 6:00 pm, at Ninnekah First Baptist Church in honor of the 2021 graduating class of Ninnekah High School.

Slow Pitch Softball District Tourney is at Minco tomorrow, Thurs 4/22 starting at 2:00pm. Click the link for details:
https://5il.co/rkwd

Remember the High School Academics and Athletics Reception tonight, Monday, April 19th at 6:30.

Baseball games at Binger-Oney scheduled for today, Thurs 4/15, have been cancelled due to rain.

There is No School again on Friday, April 16th! Enjoy your weekend, and our last Snow Day, as we continue to approach the end of this school year!

RECALL message and request for return of mobile hot spots issued by the school: If you were issued a hot spot by the school to use for distance learning, please read the important message from our Superintendent in the link below:
https://www.ninnekah.k12.ok.us/article/437634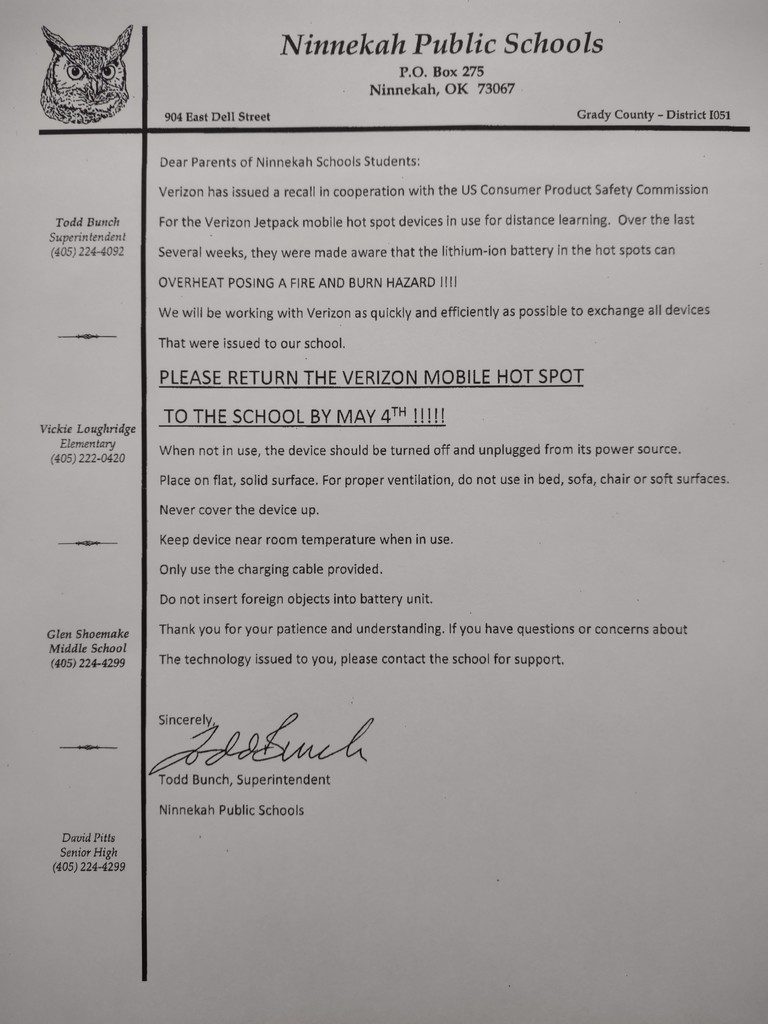 The Baseball games scheduled to be played at Ninnekah today, Tues 3/23, have been cancelled due to the field being too wet to play.



Reminder: There is no school Friday, March 12 and Spring Break is March 15-19. Classes resume Monday, March 22. Enjoy your spring break Owls!