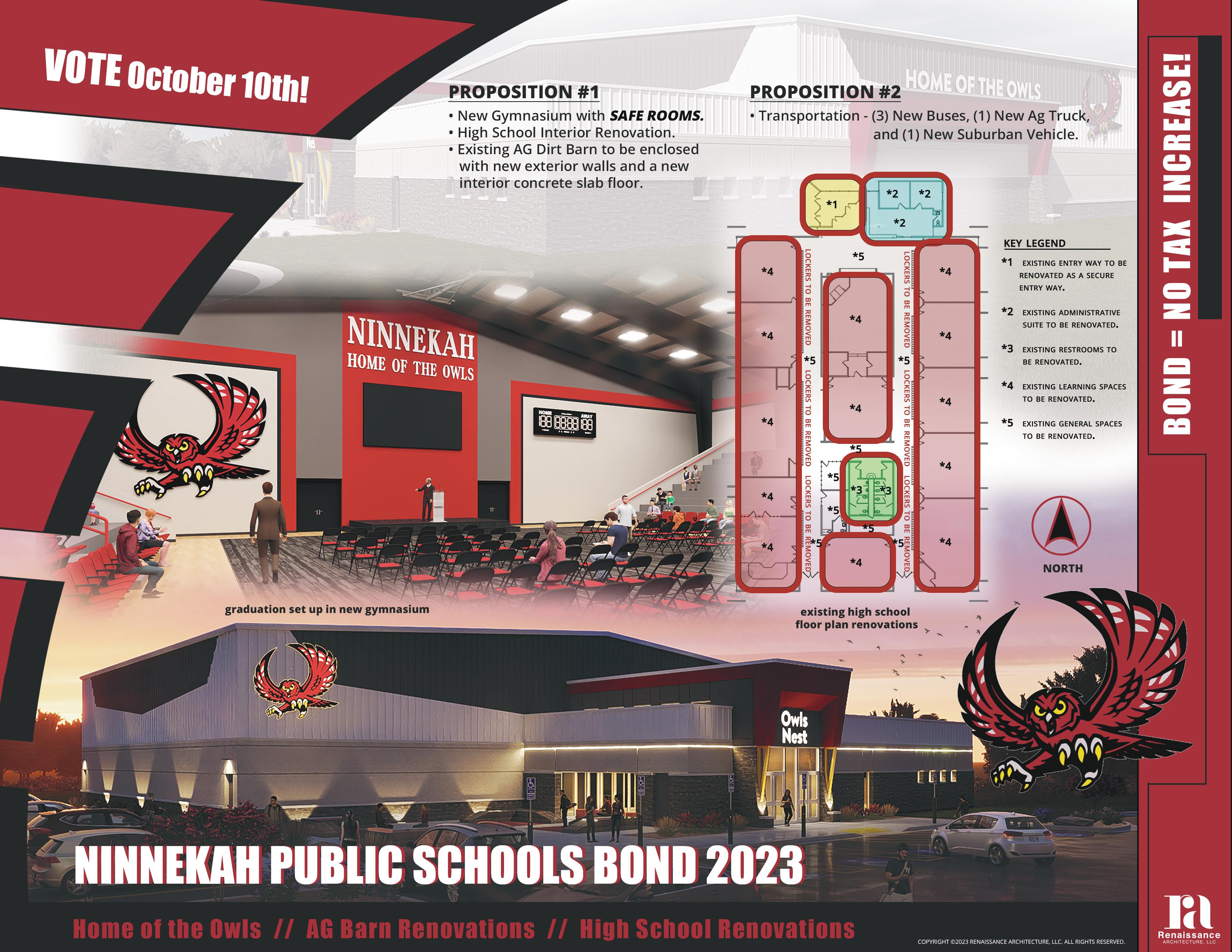 Thank you, Ninnekah Patrons, for your continued support of our kids! An informational booth will be set up at the Back to School Bash, August 29, 2023 at the athletic fields. Public Meetings about the bond will be held the following dates at 6:00 PM:
August 30, 2023 in the cafeteria
September 13, 2023 in the cafeteria
October 4, 2023 in the cafeteria
The election is October 10, 2023. Ninnekah Public Schools encourages all patrons to vote!
Please review the following document to understand the needs of Ninnekah Public Schools and what is being proposed in the bond issues. The best part is THIS BOND WILL NOT RAISE TAXES!