Reminder: Counselors will be available for students and adults in private rooms today, Mon July 12, from 1pm-5pm, at the First Baptist Church, Ninnekah. Parking is available at the Elem and church parking lots.

Deadline Extended - Community members wanting to speak at the July School Board Meeting will have until 4:30 pm on Monday, July 12 to submit a written request to the superintendent's office asking to be added to the agenda.

Ninnekah Schools have made arrangements for Licensed Professional Counselors to be available on Mon July 12th, from 1pm-5pm, at the First Baptist Church across from the school. They will be available to speak with any student or adult who wants to speak with someone. Individual counseling rooms will be used for privacy. You may park at the Elem and walk across, or you may park in the church parking lot.

Ninnekah Public School will continue to offer counseling with a Licensed Professional Counselor. Additional scheduled times will be announced and posted as soon as they are available. We are also providing a list of local counseling agencies in the link below:
https://www.ninnekah.k12.ok.us/article/489870

Ninnekah Public Schools has made arrangements for a Licensed Professional Counselor to be available at the Ninnekah High School Library tomorrow, July 1, from 9 a.m. to 2 p.m. The counselor will be available to any student or adult who wants to speak to someone.



All school offices will be closed Mon June 21 through Friday July 2. The free summer meals will continue through Thurs June 24 as scheduled.

Free breakfast and lunch pick up starts this week, Mon-Thurs, 10:30-12. It is available to any child up to age 18, even if do not attend Ninnekah. Please complete online form at top of website. Some limited delivery. Please call 405-224-4092 for more information.

Attention boys planning to play JH or HS basketball: Coach Dedmon, Ninnekah's new boys coach, wants to meet on Friday, May 14th, at 3:00pm in the gym. Come if you can!


We made it, Ninnekah! School is out for summer! Thank you to all of our students, parents, teachers, and staff for making this a great school year!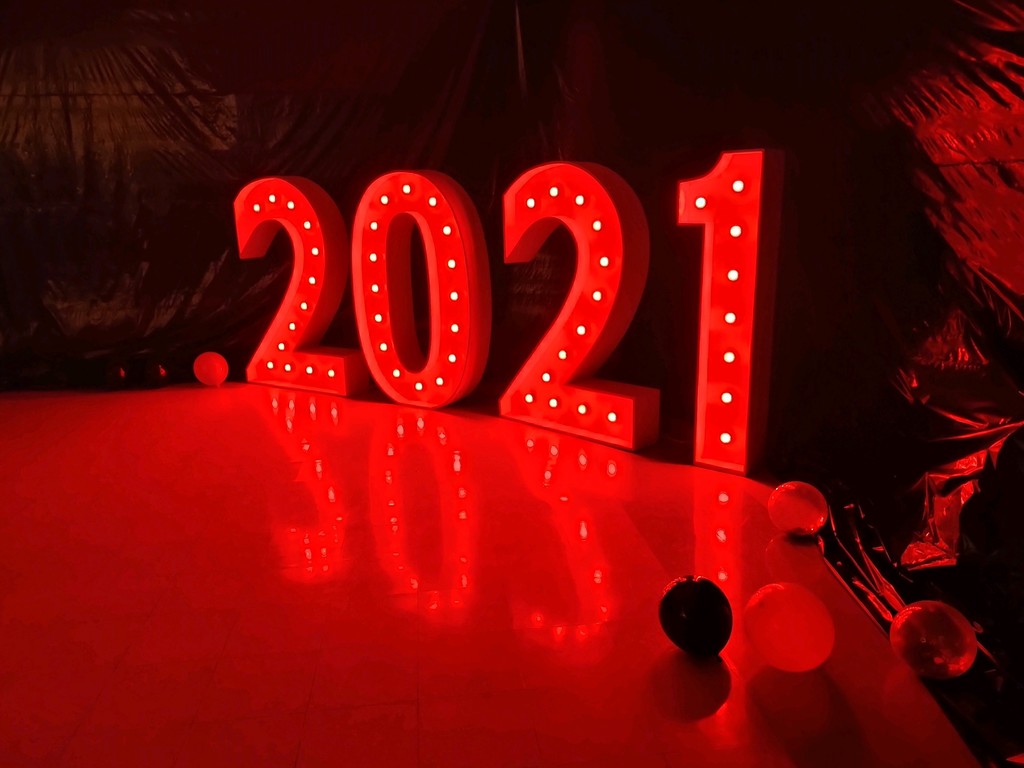 Graduation live stream is provided and found at the Ninnekah Public School Foundation Facebook page, Twitter, and You Tube channel! Thank you to our Foundation for your support and services!


The Ninnekah High School Senior Class of 2021 will be holding its commencement tonight, Tuesday, May 4th, at 7:00pm, at the Chickasha HS Activity Center. Congratulations to all of our 2021 Graduates! We are proud of you!

Don't forget the FFA Banquet tonight, Monday, May 3rd, at 6:00pm!

Parents Night Out fundraiser for Ninnekah Archery is approaching! Please sign up by Monday May 3rd. See flier for details.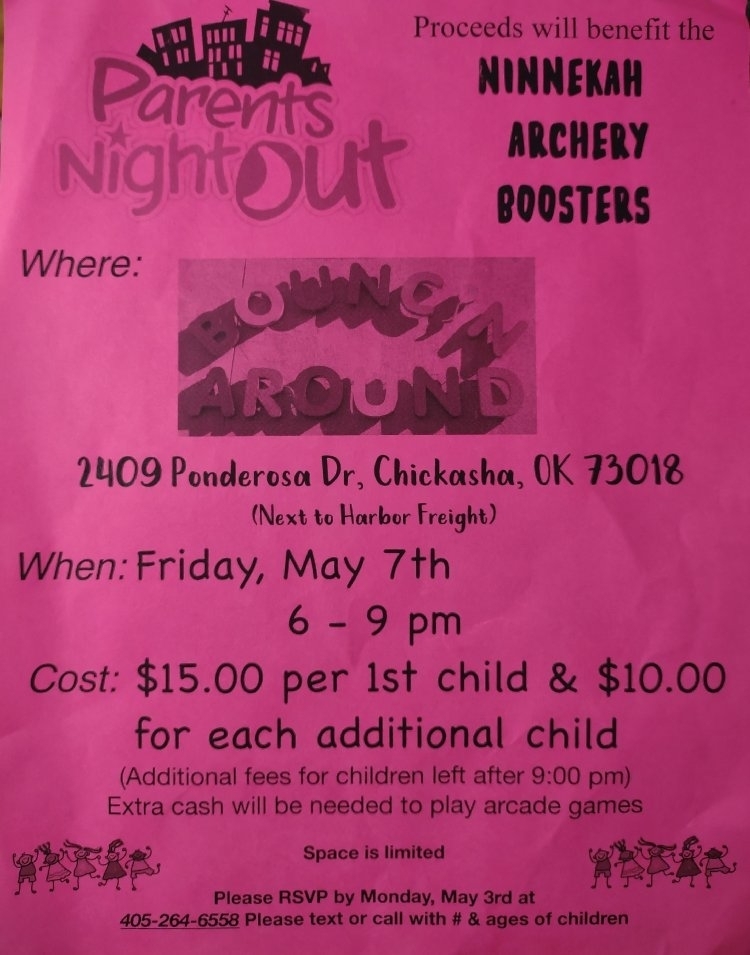 Junior High Athletic Awards ceremony will be tonight, Monday, April 26, at 6:00pm in the cafeteria. All Junior High athletes are expected to attend. Cake, cookies, and drinks will be served.

Join us for the Baccalaureate Service and reception tonight, Sunday, April 25, at 6:00 pm, at Ninnekah First Baptist Church in honor of the 2021 graduating class of Ninnekah High School.

Slow Pitch Softball District Tourney is at Minco tomorrow, Thurs 4/22 starting at 2:00pm. Click the link for details:
https://5il.co/rkwd