Please visit our website and take our "Moving Forward Survey" today if you have not already done so! Tomorrow, Fri Oct 28th, is Trick the Halls at 1pm. Also, tomorrow night is Meet the Owls at 6pm in the gym to recognize all basketball players (5th-12th) and cheerleaders. Good luck to 6th grade Elem Basketball teams playing tonight in the AmPo tournament!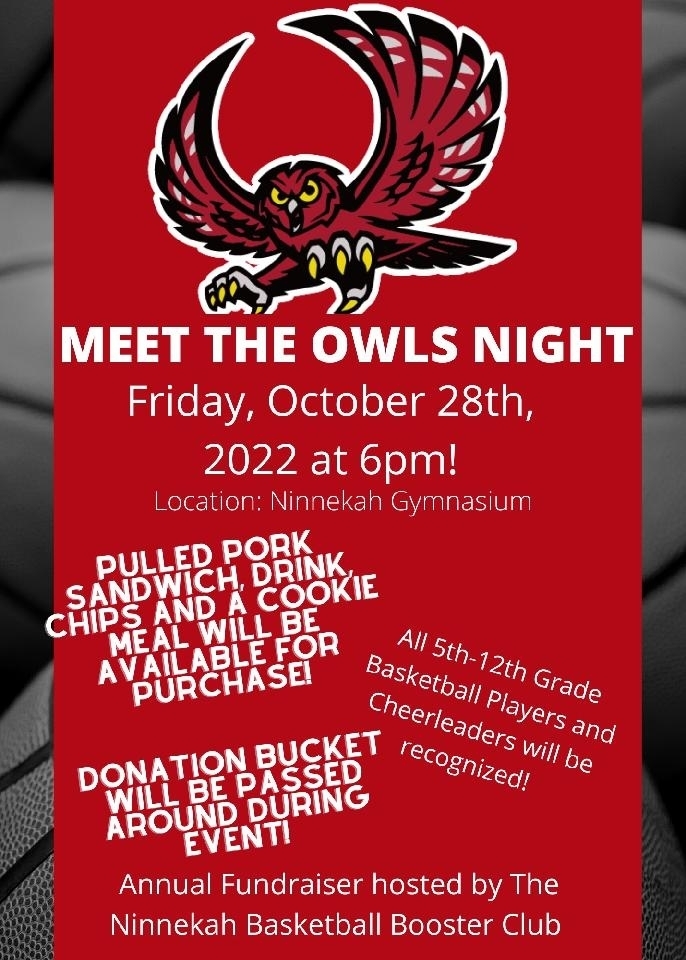 Reminder: Yearbook Picture Retakes will be this morning, Tues 10/25!

Trick the Halls and Boo Bag fundraiser!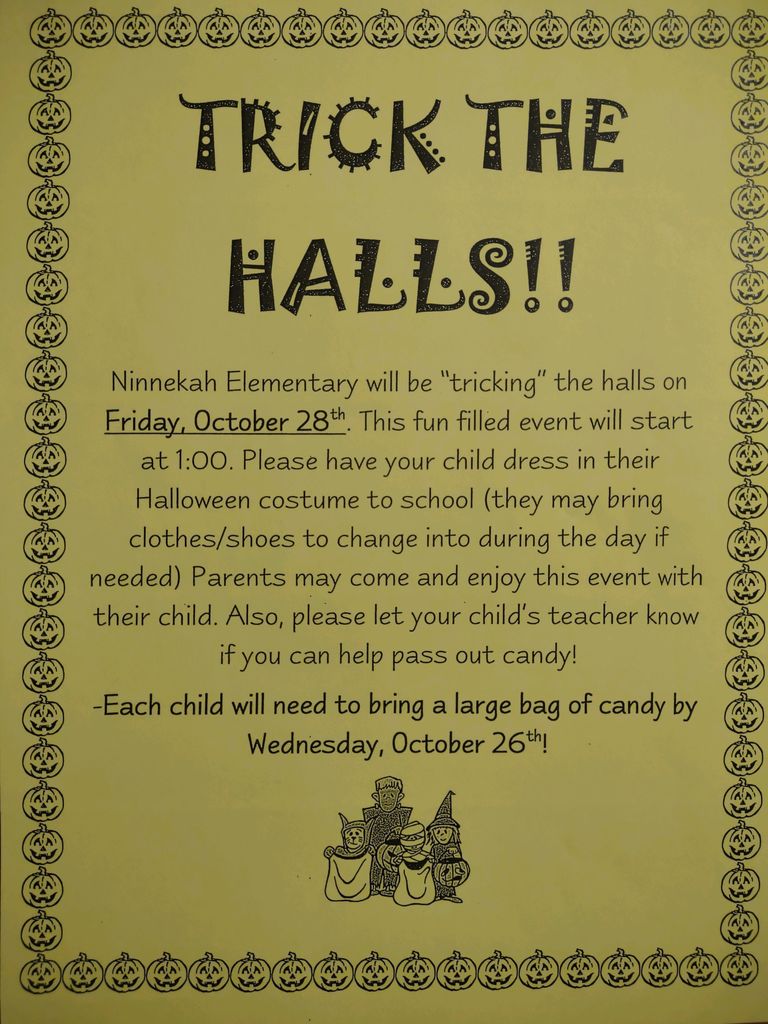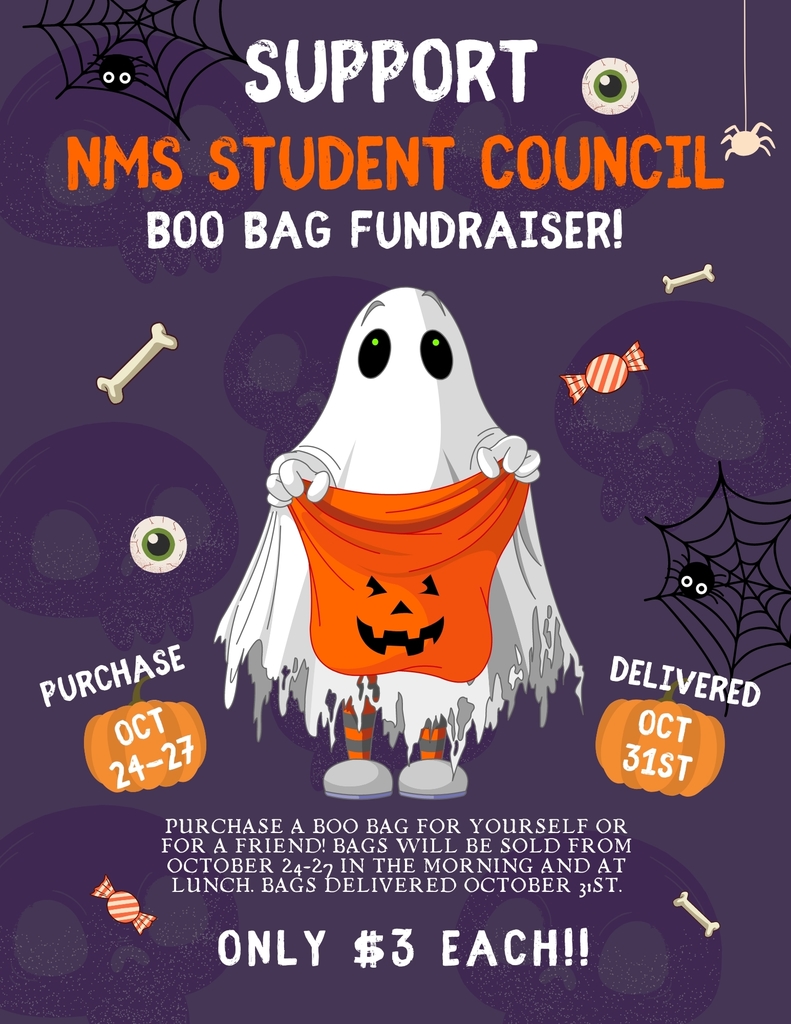 We are still in the process of converting to a new phone system. If you are unable to reach us by phone, please try again later or contact your child's teacher via email, etc. We apologize for the inconvenience. Workers are trying to resolve this issue as quickly as possible. Thank you for your understanding.

Thank you to everyone who joined us for our Fall Festival Friday night! It was a great success! We have another great week planned ahead: All week: Red Ribbon Week at all buildings and Elementary Basketball Tournament at AmPo. Each building has its own dress-up days. Mon 10/24: Boo Bag orders begin by NMS STUCO to be delivered to all buildings on 10/31. Tues 10/25: Yearbook Picture Retakes. Wed 10/26 - Sun 10/30: FFA National Convention. Fri 10/28: Trick the Halls at 1pm, and Meet the Owls at 6pm. Let's have a great week, Ninnekah!

We are currently in the process of rolling our phones over to a new system. If you don't get an answer or your call drops, please be patient and try back. We apologize for the inconvenience.

If you were unable to complete the survey at first, it should be working correctly now. We apologize for the delay, and thank you for your understanding!

Ninnekah Parents/Guardians: Please visit our website at
https://www.ninnekah.k12.ok.us/
to take a new survey Ninnekah Public Schools - Moving Forward Survey! We value your feedback as we strive to continue our journey ahead. Also, we hope to see everyone at the Fall Festival tomorrow night, Fri Oct 21st! It will be 5pm-8pm with activities in the cafeteria and little gym. Visit the cafeteria first in order to purchase tickets! It's going to be a great time of fun!

Mark your calendars for Meet the Owls Night, Fri Oct 28th, at 6pm in the Gymnasium. Pulled pork sandwich, drink, chips, and a cookie will be available for purchase. Donations will also be accepted. Please make plans to attend this annual event that recognizes our Ninnekah Owls!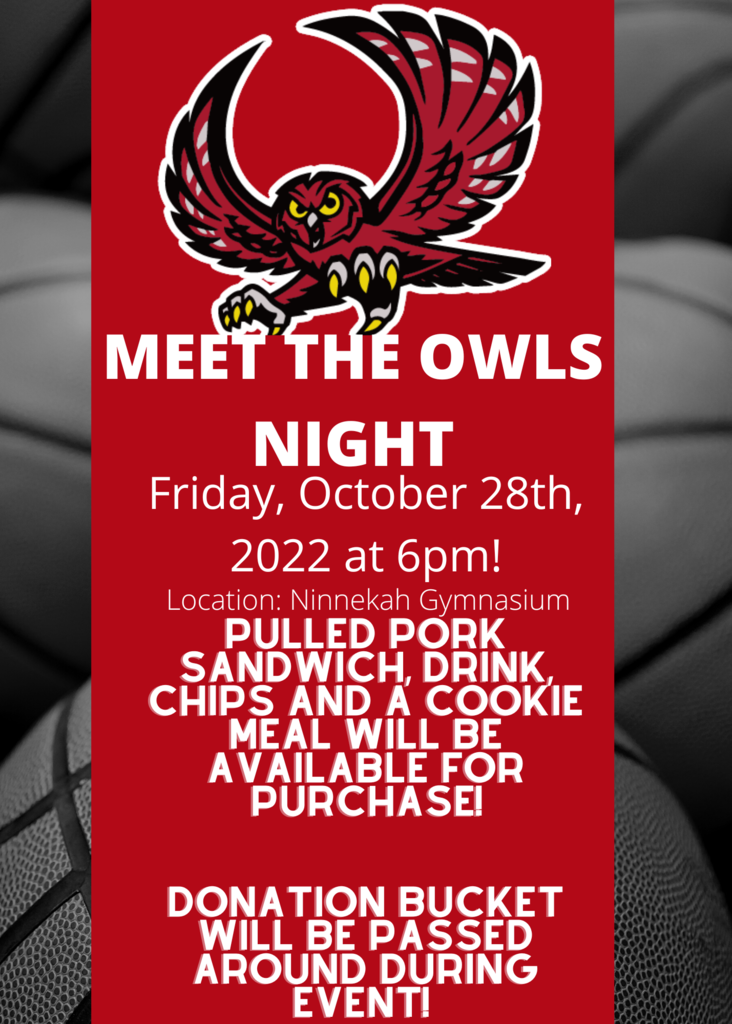 We made it! Remember there will be No School on Thurs 10/13, Fri 10/14, and Mon 10/17. Enjoy your Fall Break, Ninnekah!

Elem Parents/Guardians: After your conference, bring your child to the music room to try out some instruments at the Instrument "Petting Zoo"! Open during parent/teacher conferences Mon 10/10 and Tues 10/11, 4pm-7pm. Students must be accompanied by a parent/guardian. See you there!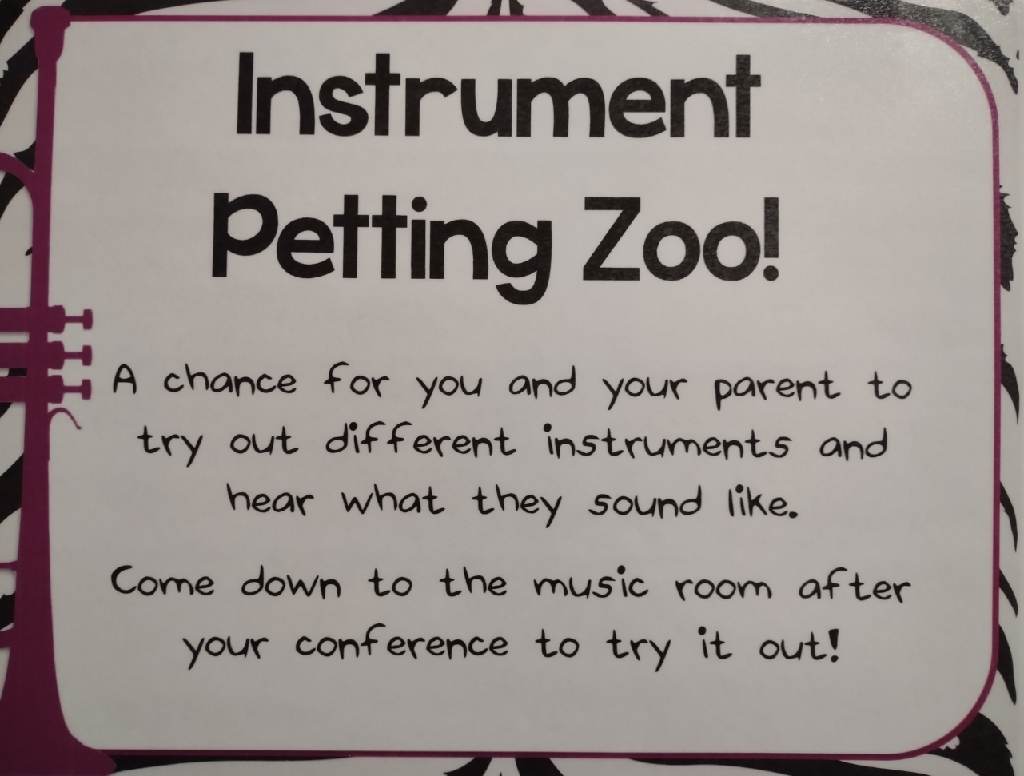 Parent/Teacher Conferences are next week, Mon 10/10 and Tues 10/11, 4pm-7pm each night! Please schedule a time with your child's teacher or contact the office in his/her building. Fall Break is Thurs 10/13, Fri 10/14, and Mon 10/17 with No School on those days. Classes will resume after the break on Tues 10/18. Have a great Friday, Owls!

6th/7th graders interested in going on the DC Trip in 2024 can come with their parent/guardian to an informative meeting tonight, Wed Oct 5th, at 7:30pm in the Middle School in Mrs. Austin's classroom. Mrs. Austin has been taking groups of students and parents over the past several years, and it is always a memorable trip filled with lots of fun and historical site-seeing! Come and find out more tonight!


Parents/Guardians: Please sign and return the photo release forms sent home with your student indicating if your student is or is not allowed to be shown in photographs we publish for this school year. Thank you!

We would love for you to join us as a Substitute! Come to the Ninnekah Substitute Workshop tonight, Mon Oct 3rd, 6pm-7pm, in the school cafeteria to find out more!

Ninnekah Subsitute Workshop is coming! We need Substitutes at all grade levels. Flexible hours and competitive wages! If you want to be a Ninnekah Substitute, come find out more Mon, Oct 3rd, 6pm-7pm, in the school cafeteria. Call (405)224-4092 for more information.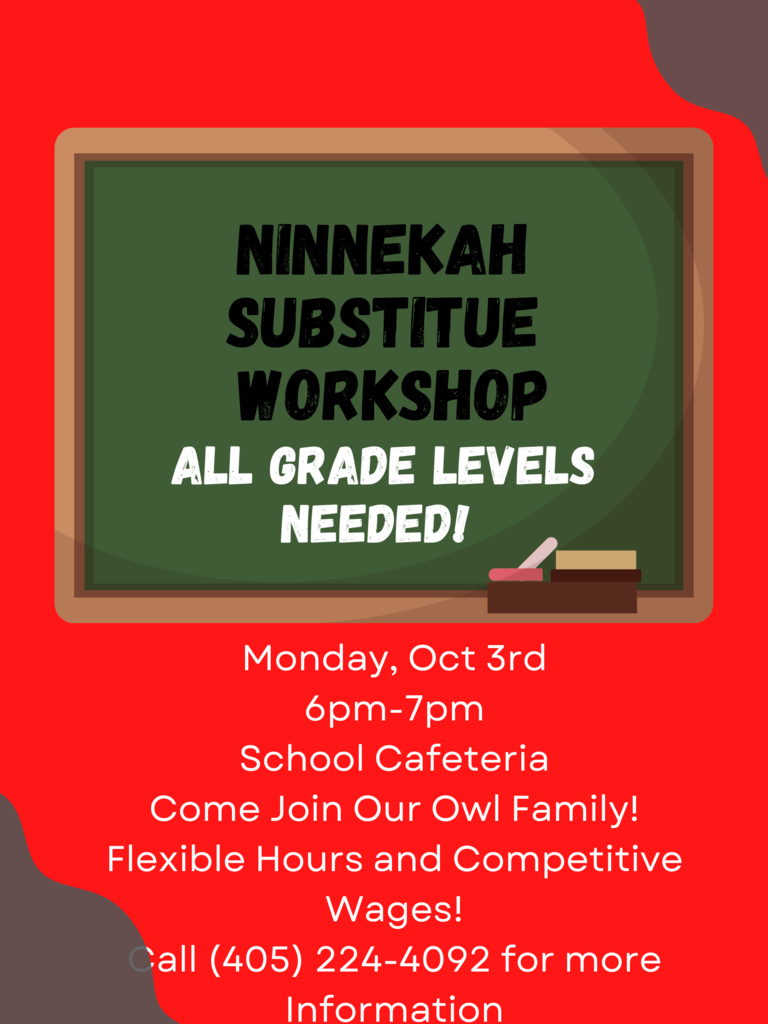 REGIONALS: NHS Lady Owls Fast Pitch Softball team will play in Regionals at Arapaho-Butler on Thurs Sept 29th at 12:00pm, followed by another game at either 4pm or 6pm. Tickets to Regionals are only sold through the OSSAA website online and can be found at the link below. Cost is $7 per person plus $1.35 convenience fee. Please select Day 1 for Thursday's games! Go Ninnekah!
https://gofan.co/app/school/OSSAA?activity=Softball&school=OK70819

Parents: Please remember that breakfast is only served before school beginning at 7:45 until time for students to go to class. MS/HS students go to class at 8:15 with the tardy bell at 8:20. Elem students may begin going to class at 8:00 with the tardy bell at 8:25. Any Elem student arriving after 8:25 needs to be brought to the office and signed in by a parent/guardian. Thank you for helping us to keep our classes running smoothly! Don't forget to wear a bandana on your head tomorrow as we kick off hat week!