Have a great first day of school Ninnekah!

School starts tomorrow! Vo-Tech students: You must go to the HS with all other HS students on first day of school - Do not go to Vo-Tech! All MS/HS students will meet outside their respective buildings before the first bell at 8:15am.

Open House is Tues Aug 16th! Elem 5:30pm - 7:00pm MS 5:00pm - 7:00pm

Teacher In-Service schedule for Monday Aug 15th has been changed. Certified staff will work in classrooms from 9am-12pm, lunch with Monk Chiropractic 12pm-1pm in cafeteria, followed by the all employee meeting 1pm-3:15pm. Teachers and staff will be able to attend funeral services for former NHS Spanish teacher, Joseph Macom, at 10am Monday at Epworth United Methodist Church in Chickasha.

Athletic Physicals Rescheduled!!! These will be offered at Ludwell Chiropractic on Monday, Aug 8th, 5pm-7pm. Cost is $25 per student. Take form with you!

Last day to Enroll! Elem, MS, & HS today 4pm-7pm. New students bring shot records/residence verification.

Enrollment reminder: Elem & MS are today 9am-3pm and Tues 4pm-7p. HS is Tues only 4pm-7pm. New students must bring shot records and verification of residence (utility bill, etc.).

Follow us on our new Twitter and Facebook pages! @NinnekahSchools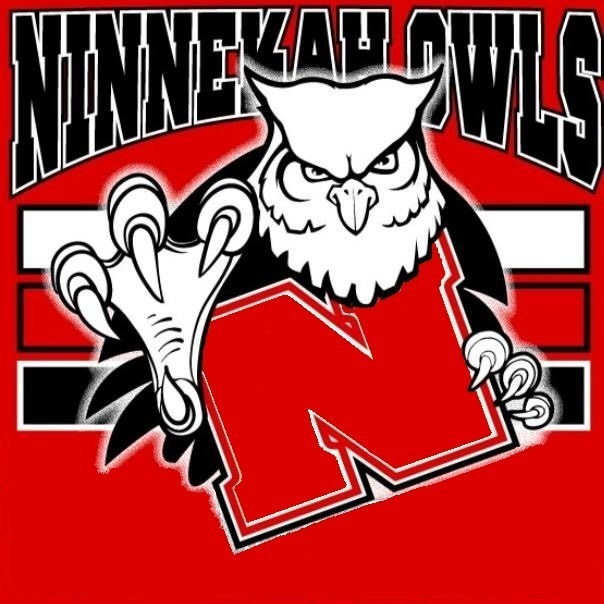 The HS will be open from 1pm-3pm today to pick up physical forms. Also, these are available right here! Just go to the Documents Menu, then Athletic Forms, then look for OSSAA physical form.

Athletic Physicals Reminder - Ludwell Chiropractic will be at the High School on Aug 2nd from 4pm - 7pm. Cost is $25 per student. Open to all ages.

Did you get your Elem Supply List? Go to the Elem page now! (See News or Live Feed to view)

Enrollment is next week!!! (For all students) Elem/MS Aug 1st & 2nd, and HS Aug 2nd only. See Events for details!

Elem building is now accessible! Floors have been completed early.

Elementary closed until Aug 1st for waxing. Please do not enter the building under ANY circumstance!!! This applies to EVERYONE. Thank you for your understanding.

Athletic physicals will be offered at the High School by Ludwell Chiropractic on Aug 2nd from 4pm - 7pm. Cost is $25 per student. Open to all ages.

Ninnekah's entire campus will be closed June 27th - July 10th. Personnel will return July 11th.

Good morning on our last day of school for the 2015-2016 school year!

Welcome to our new website! We are still under construction, so please explore our site and keep checking back to see what's new!