Ninnekah students take time out each year on Veterans Day to honor and remember the service and sacrifice of all of our veterans. Ninnekah High School Student Council members organized and led an all-school assembly on Friday, November 11, 2022.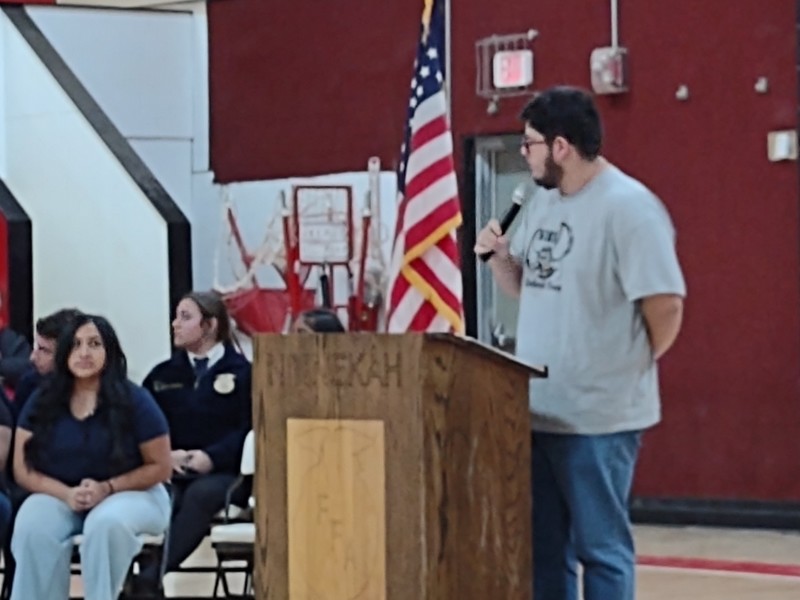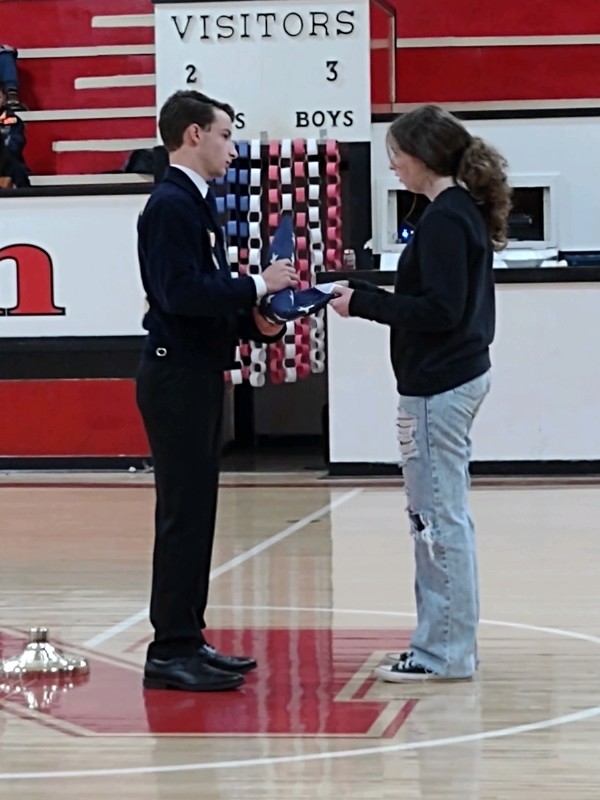 A few of our local veterans came, and some briefly shared about their experiences. Students participated in a flag folding ceremony, and FFA members presented a special reading. Elementary student Alyssa Howell sang the National Anthem.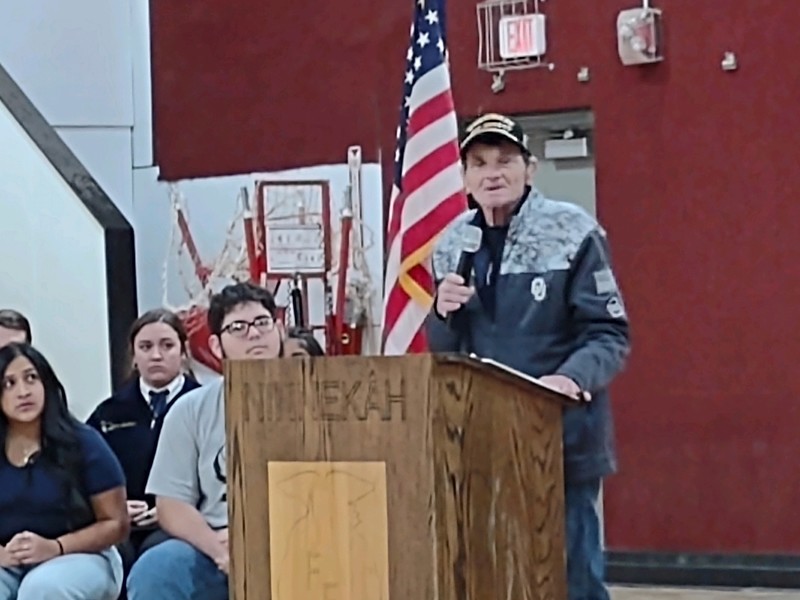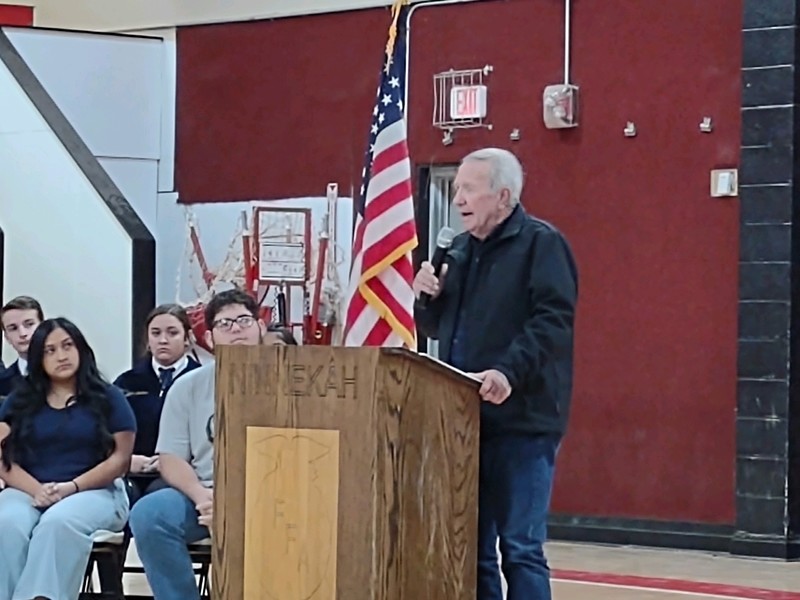 Mrs. Hilderbrand invites her grandfather, Bill Graves, to come to her first grade classroom each year to talk to them about his service.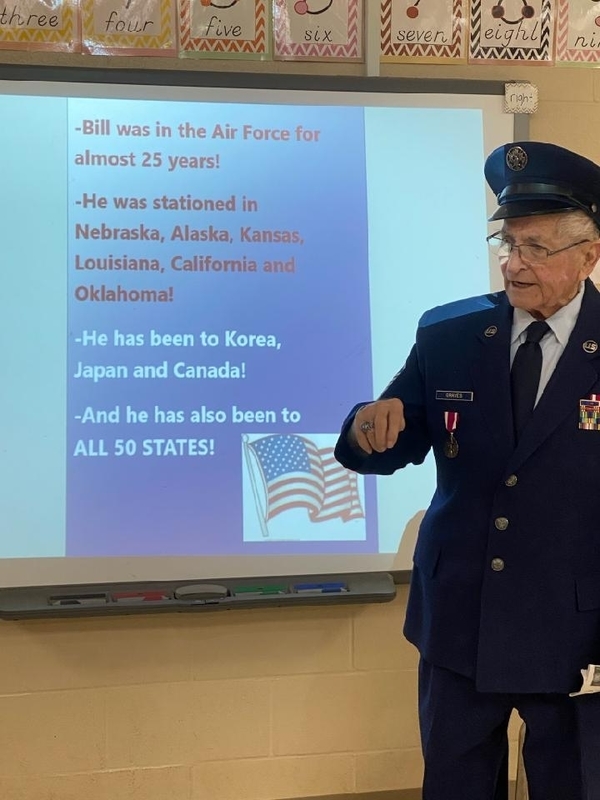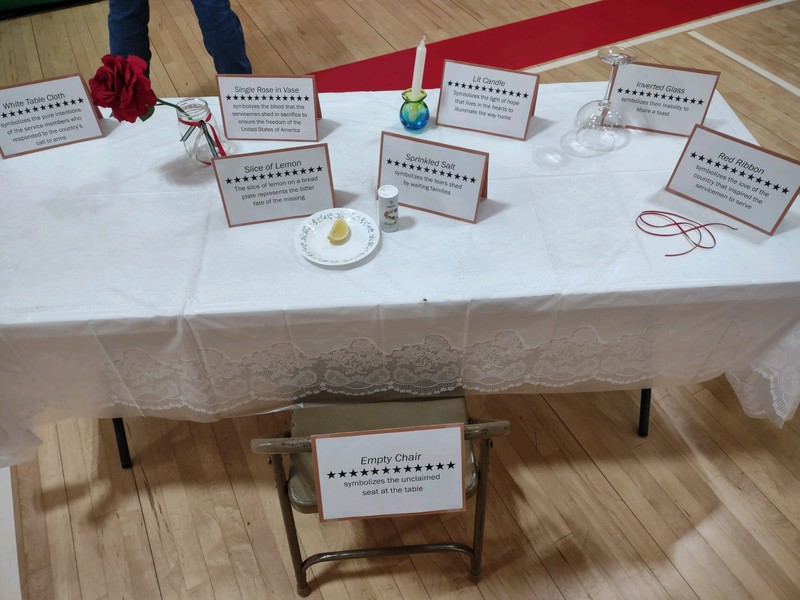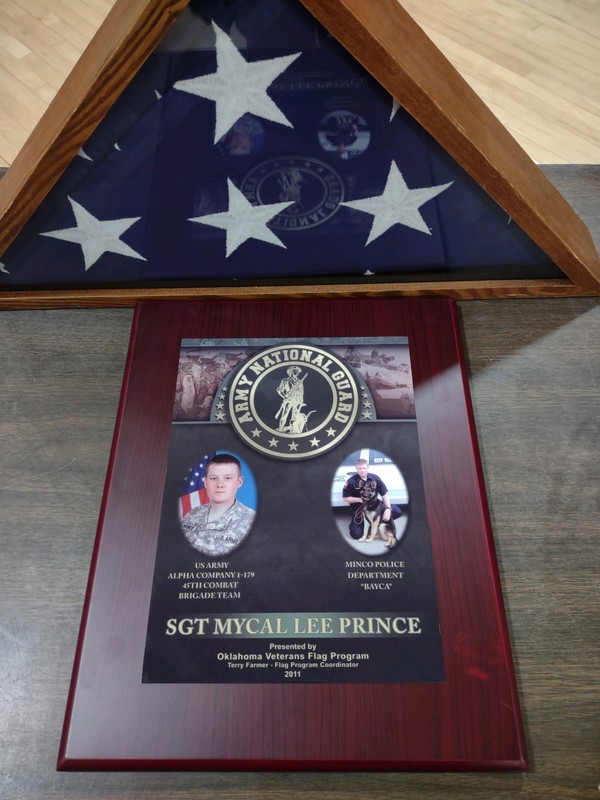 Thank you to everyone who gave of their time to make this year's Veterans Day program possible.
Thank you, veterans, for your service.