The Ninnekah High School Class of 2020 finally participated in a graduation ceremony on Tuesday, June 16th. The original graduation date, which had been set for early May, had been cancelled due to the ongoing COVID-19 pandemic. Thirty-four seniors walked across the stage Tuesday night. Exchange students had planned to walk as well, however they had already returned home. Click here to watch replay of graduation livestream video.
This year's senior class missed out on many events as their school year was unexpectedly cut short. They missed most spring sports, activities, banquets, awards ceremonies, and even their senior prom. Family, school, and community members have stepped up to honor these students, showing them that they are not forgotten.
Congratulations to the 2020 Valedictorian, Kaylee Crutchfield, and to the 2020 Salutatorians, Morgen Carter and Montana Dinsmore.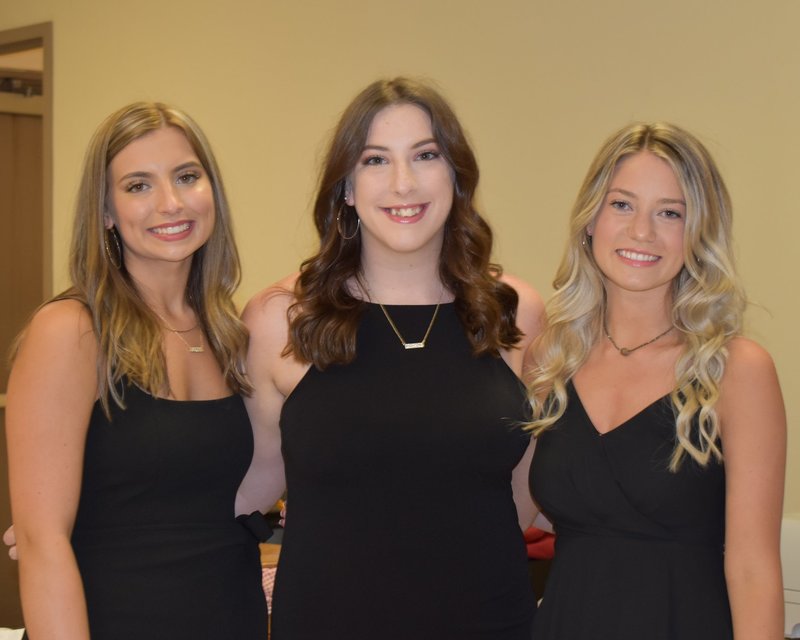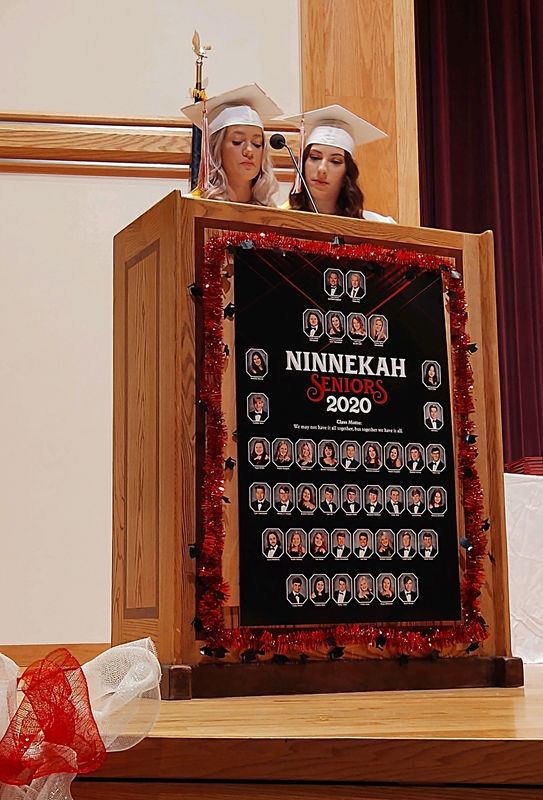 Members of the 2020 senior class include Amanda Alvarez, Crystian Baric, Jett Berry, Kayla Brittle, Peyton Burgess, Morgen Carter, Kaylee Crutchfield, Montana Dinsmore, Kaylee Douglass, Makaleb Duncan, Rilee Fuller, Cami Hale, Eli Hargus, Brianna Harrison, Tyler Hill, Brayden Keller, Sebastian McMillan, Kelby Mink, Jacob Mobley, Cyrus Newberry, Kaitlin Ramsey, Colton Schoolfield, Joel Seat, Summer Seibold, Caden Smith, David Smyth, Chase Sneed, Cammie Stehr, Presley Stroh, Kelby Tohee, Trinity Usrey, Curtis Watts, Kasey Wilkerson, and Bryce Woods.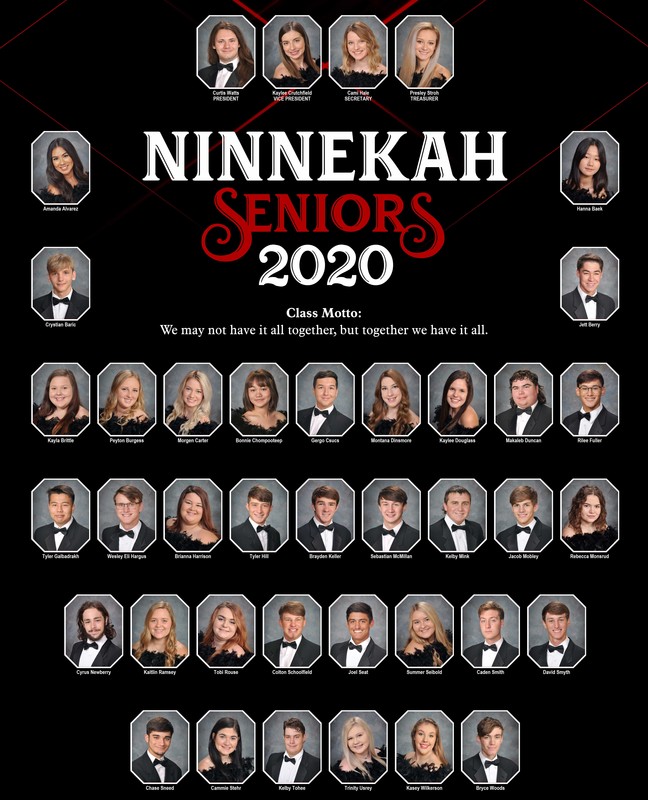 We will be highlighting all of our scholarship recipients soon in a separate article.
Congratulations to all of the 2020 Ninnekah graduates, and thank you to all of those who have made these seniors feel special under extraordinary circumstances!