Ninnekah Schools has a long tradition of patriotism, and it really shows on days like Veterans Day! Here are just a few of the things that students did this year to honor veterans: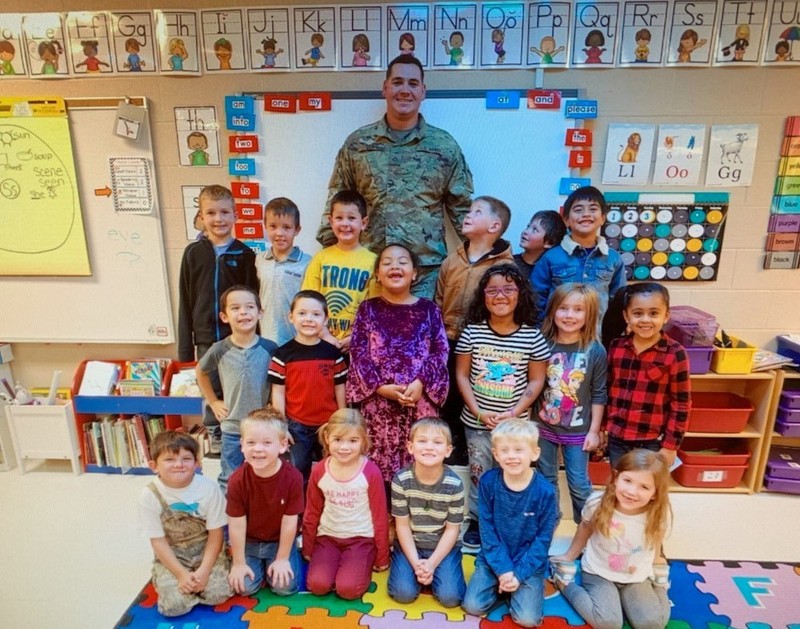 Kim Cox Kinder class in celebration of our week long study of Veterans and the Armed Forces Branches. Our kindergarteners got to read to a veteran and visit about the Army and National Guard. They also made a Veteran's Day craft to take to the local Senior Citizen's Center.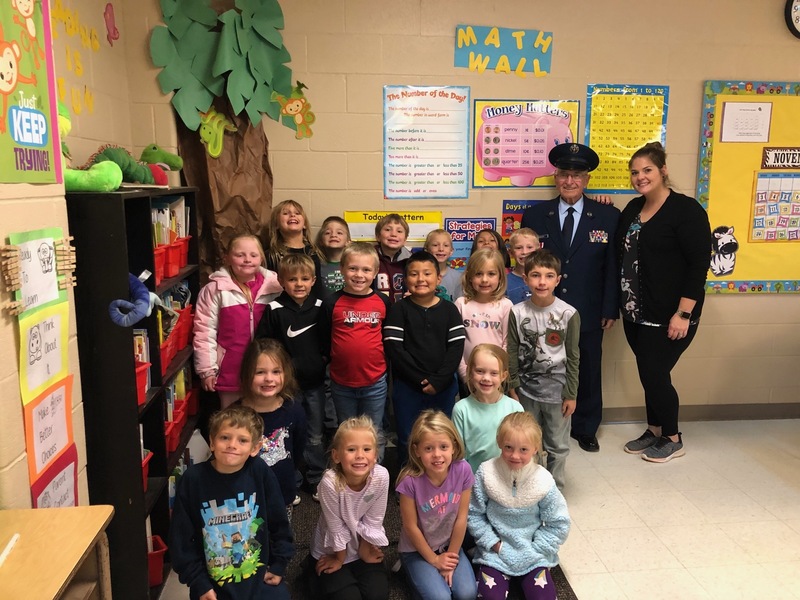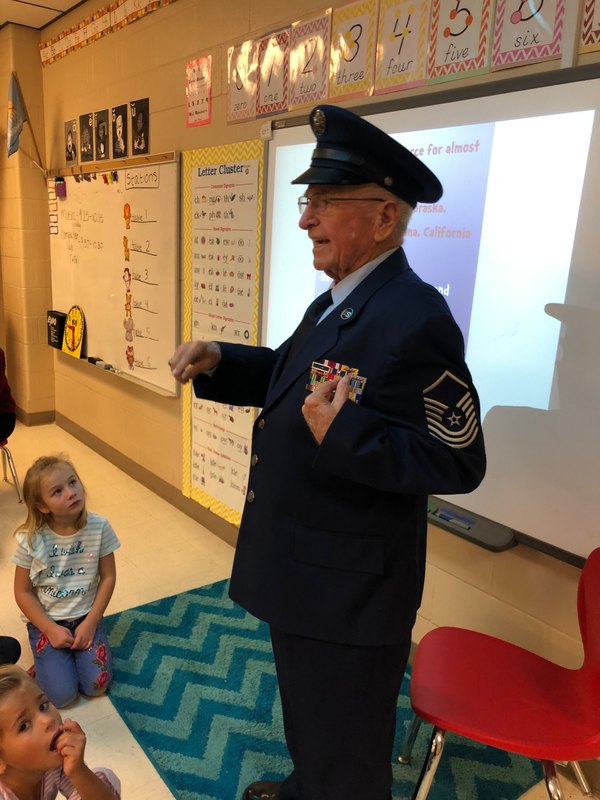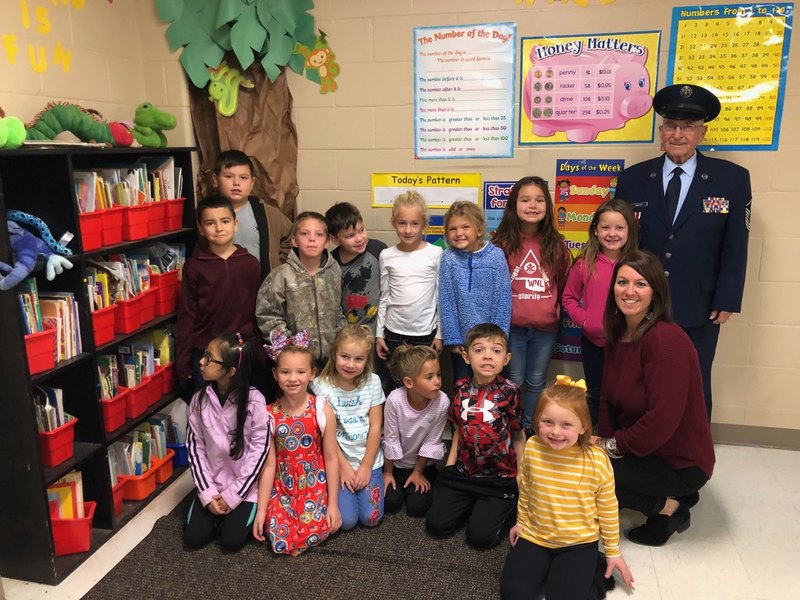 First graders in Mrs. Hilderbrand's and Mrs. Smith's classes were visited by veteran Bill Graves.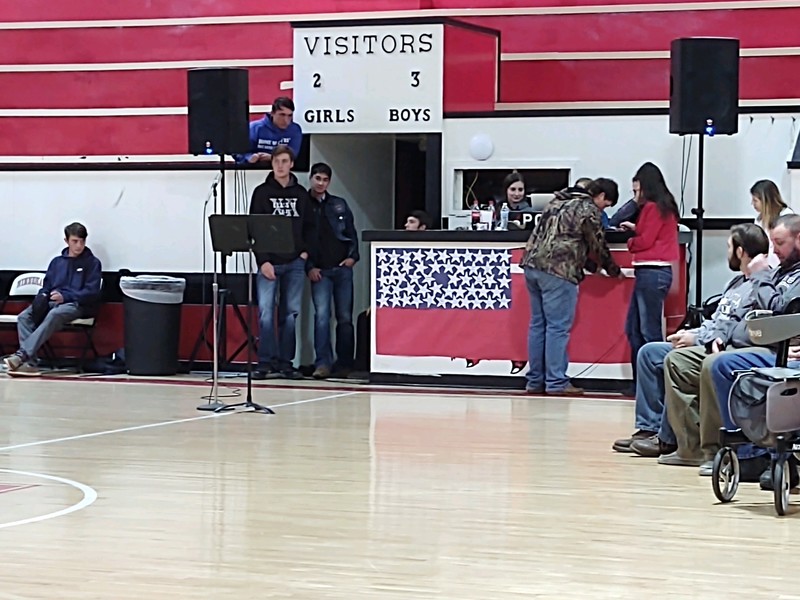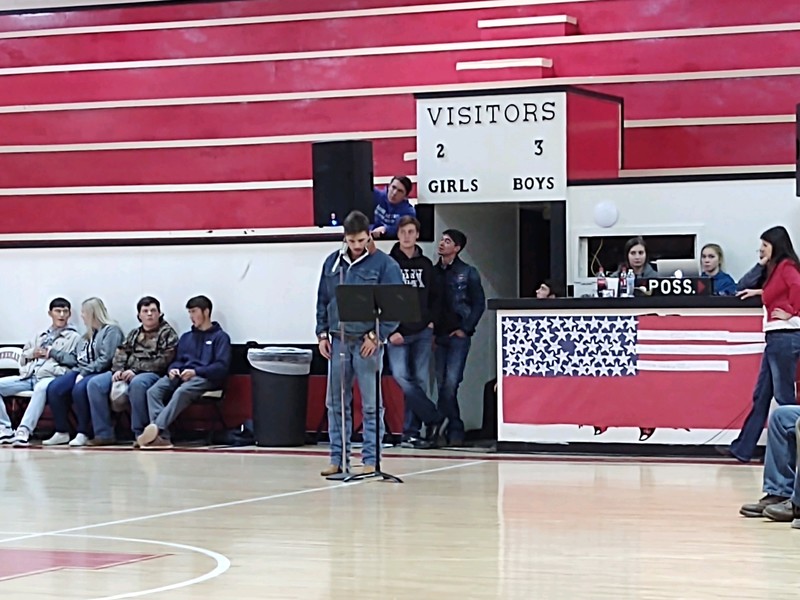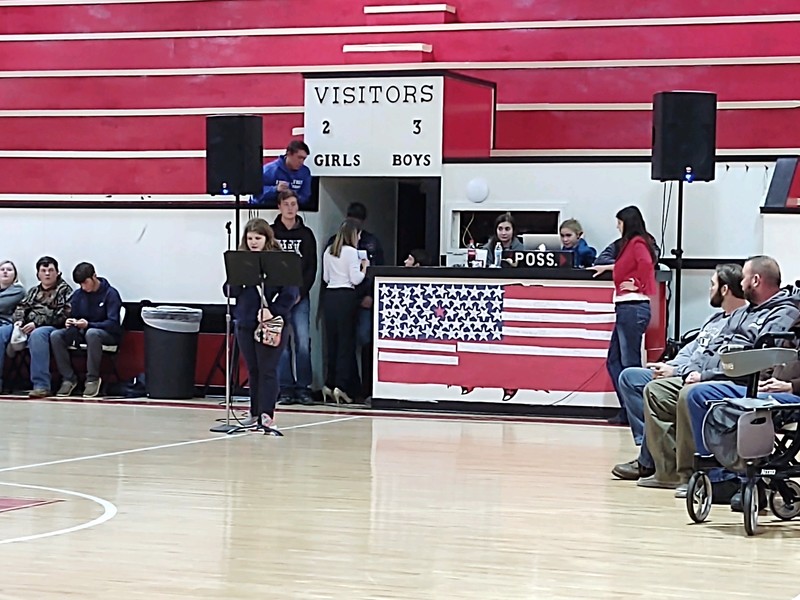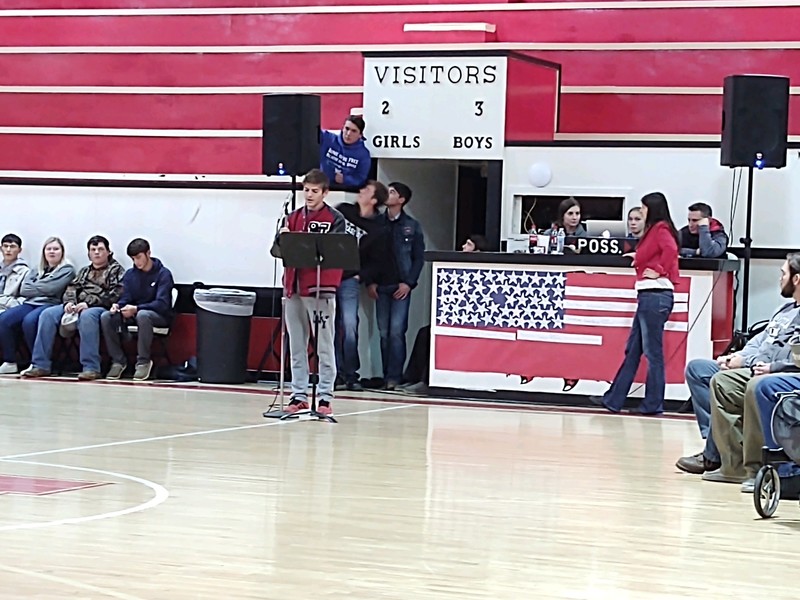 High School students led a Veterans Day Program attended by both the Middle and High Schools. NHS students sang, recited poems, and participated in a visual flag decorating exercise to honor our veterans.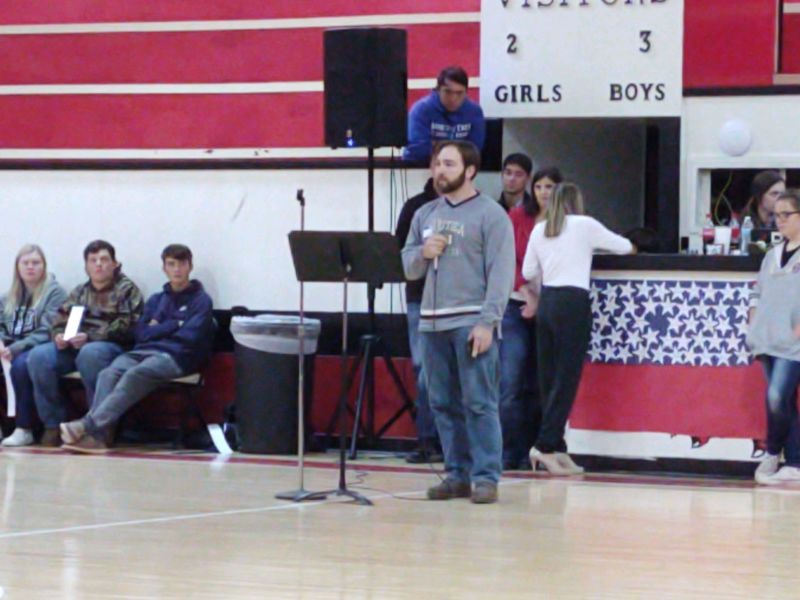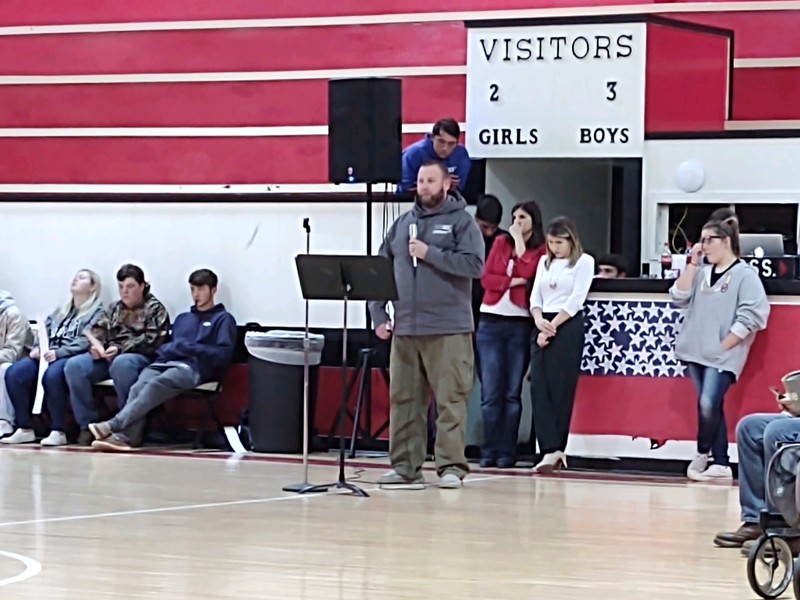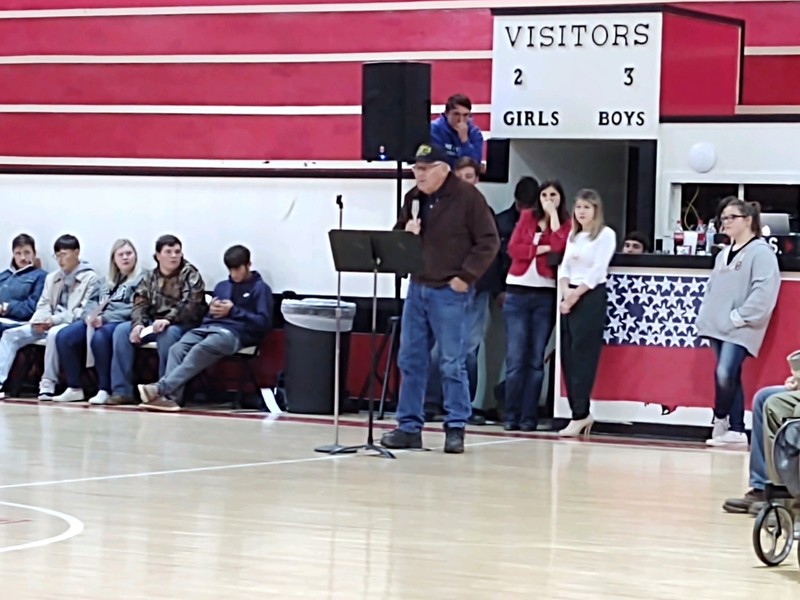 Local veteran guest speakers were Shawn Jantz, Matt Schoolfield, and Max Lee. Other veterans in attendance included Roy Yackeyonny, Ron Baker, David Ray, Aaron Buckmaster, Ethan Mann, and Eli Hargus, a current NHS Senior who has officially joined the Navy.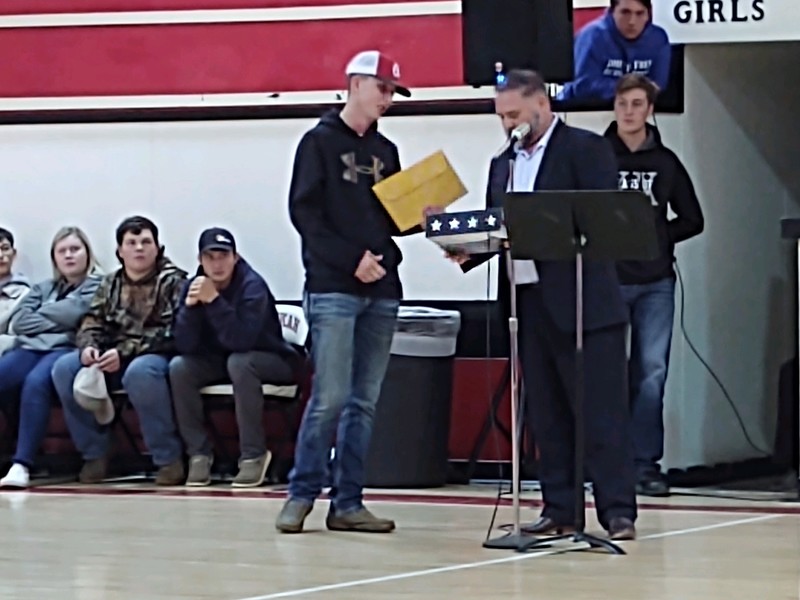 Ethan Mann, a 2019 graduate of Ninnekah High School, recently completed his basic training. At today's program, he was awarded his certificate of completion along with his flag presented to him by Superintendent Todd Bunch.
Thank you to all of our veterans for your service to our country and for your willingness to share your time with our school.