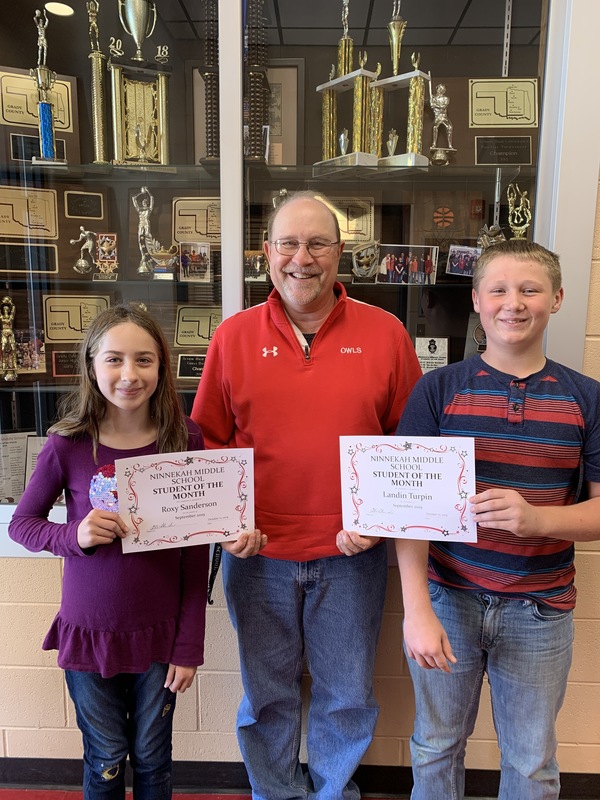 Ninnekah Middle School's September Students of the Month
Congratulations Roxy Sanderson & Landin Turpin!
Roxy is a 7th grader at NMS. She is the daughter of Jessica & Rocky. Roxy is a member of the academic team & runs track. She enjoys coloring & reading. Roxy's favorite teacher is Mrs. Tara Winsett & her favorite class is Science
Landin is a 6th grader this year. He is the son of Beth & Kelcee. Landin participates in baseball & archery. He enjoys climbing trees, fishing, & playing baseball. Landin's favorite teacher is Mrs. Regina Jones & his favorite class is Reading.